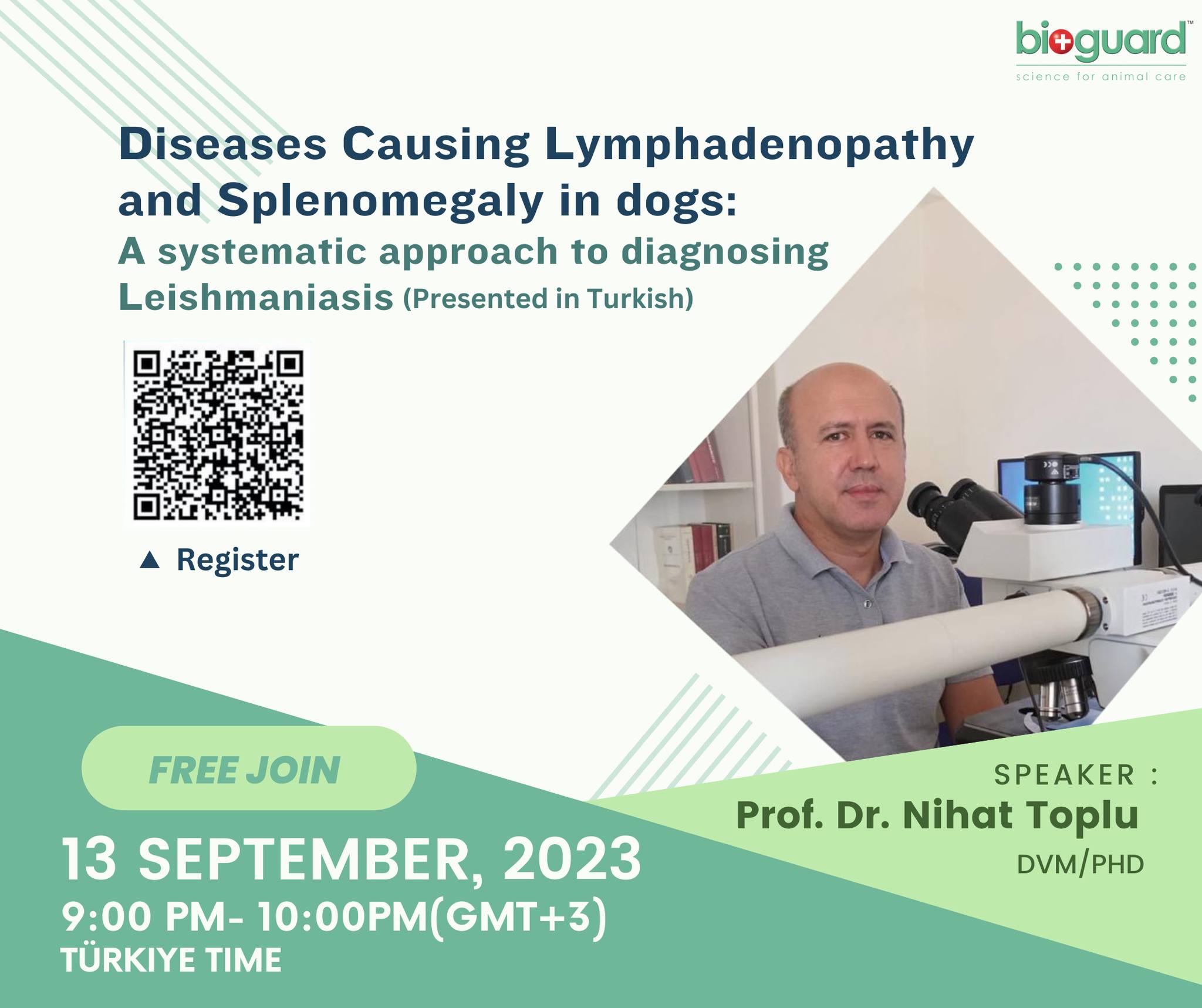 We are pleased to announce that Prof. Dr. Nihat Toplu will lecture on the systematic approach to diagnosing Leishmaniasis, explicitly focusing on diseases that cause Lymphadenopathy and Splenomegaly in dogs.
The lecture will be conducted entirely in Turkish and is free for everyone to join. We welcome all interested individuals to attend.
Continuous Learning with Bioguard Corporation. E-certificate will be issued to attendances joining the webinar for at least 50 minutes.