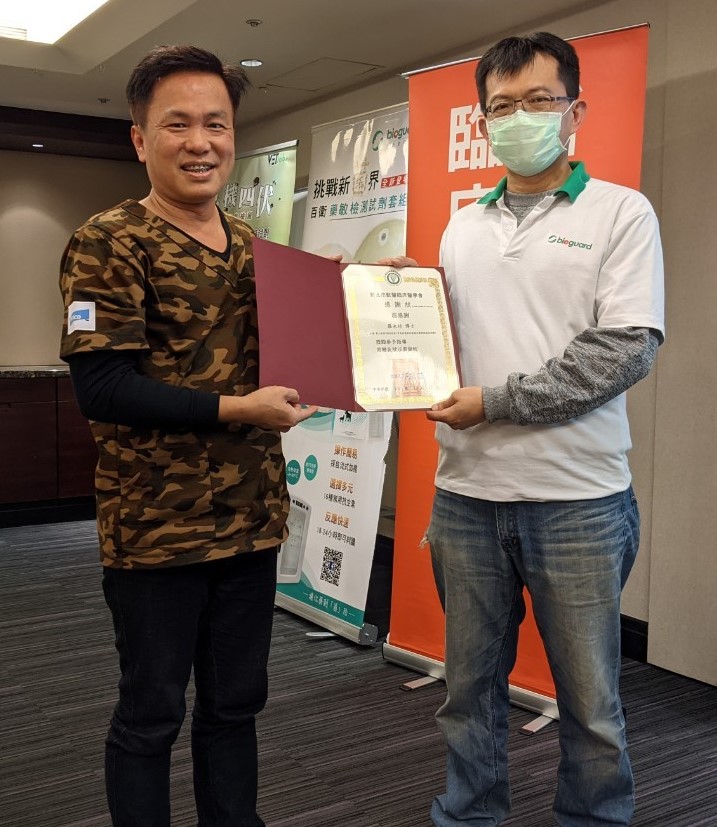 The New Taipei City Veterinary Medicine Association invites one of the veterinary experts of the Bioguard Corporation, Yung- Tsun Lo, PhD. DVM, as its lecturers on December 17, 2020 in New Taipei City.
The NTCVMA conducts regular seminars to the local veterinarians. Following the protocols and guidelines for safety amidst pandemic, Dr. Lo presented "Introduction of Antimicrobial Use in Companion Animals" during the 133rd seminar. The conference was held with the aim of continuous learning and development of the veterinary profession in the New Taipei City.
Dr. Lo is known for his expertise in veterinary virology, immunology, molecular biology and clinical microbiology. He finished his PhD Degree in Mississippi State University, College of Veterinary Medicine on 2007. After working in College of Veterinary Medicine in University of Florida and afterwhich in Institute of Molecular Biology, Academia Sinica, Taiwan as Post-Doctoral Fellow, he joined Bioguard in 2016.
He spearheads continuous learning programs of Bioguard by giving lectures during in- hospital visits in Taiwan and online courses to reach other veterinary professions outside the country.