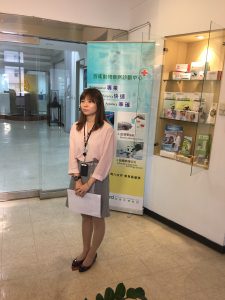 The 25th July 2019, Ministry of Economic Affairs (MOEA) visits Bioguard Corporation in our headquarters (Taiwan) to promote us as a company seeking international growth by going global.
Since we want to further our market internationally the MOEA visited us for an interview in order to help us promote ourselves and to know more about us.
"Our company is a global animal health diagnostic company, focused on animal disease diagnostic services and manufacturing various diagnostic test kits.
Our headquarters is in Taiwan with multiple branches in China, and in Canada as well.
Our business is already in Asia, Europe and we are looking to expand further our market to the North America, South America and Africa's countries." Said Alva Chou, the Director of Bioguard Corporation during the interview.
Bioguard is dedicated to support veterinarians with our highest quality service. We are very thankful to the Ministry of Economic Affairs visit and promotion. Bioguard will continue to expand the overseas business, we looks forward to seeing you next time, concluded Alva Chou.