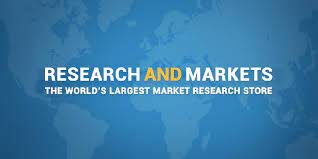 NEWS PROVIDED BY: Research and Markets
DUBLIN, June 3, 2022 /PRNewswire/ — The "Pet Care Market Size, Share & Trends Analysis Report by Pet Types (Dog, Cat, Fish, Bird), by Type (Products, Services, Food), by Region, and Segment Forecasts, 2022-2030" report has been added to ResearchAndMarkets.com's offering.
The global pet care market size is expected to reach USD 232.14 billion by 2030. The year 2020 was not very promising for most industries, but it has been a boon to the pet care industries due to repeated lockdowns and the work from home culture, which led people to take better care of their pets. This has stipulated the demand for pet services and products a significant rise in the market.

Moreover, the growing awareness about pet humanization, and increasing purchasing power of the consumers, coupled with a rise in the demand for premium pet care products, are driving the growth of the market. Due to urbanization people have been living in smaller residential spaces, this has, however, increased the adoption of smaller pets such as dogs, fish, hamsters, cats, and so on. Consumers are looking to plug the familial gap with their pet companion.

Premium pet care products are natural and of higher quality, and safer than regular pet care products. With the increase in demand for premium pet grooming products globally, several companies are trying to occupy the majority of shares in this segment. For instance, in 2020, BASF Care Creations in North America launched 3 formulations for the dog grooming segment: Creamy Co-Wash for Dogs, Fresh Obsessed Dry Shampoo Mist, and Micellar Dog Shampoo. Similarly, in 2021, Pure and Natural Pet, a U.S.-based pet care company added new USDA-certified products to their line of pet grooming and health essentials.

According to Pet Biz Marketer, pet food makes up about 3/4s of all pet industry sales. There has been a noticeable increase in the trend of pet food brands gaining market share via niche pet foods. One of the fastest-growing niche food categories is freeze-dried dog food, it is a dog food that's freeze-dried to extend shelf life. Petfoodindustry.com reports that sales for non-traditional pet food formats are growing faster than traditional pet food.