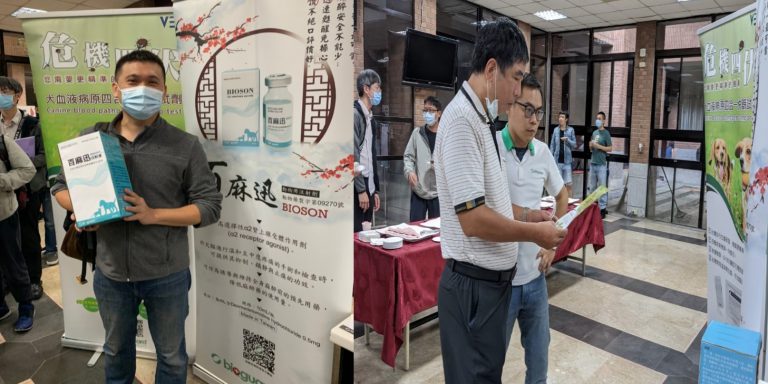 Bioguard sponsors the 11th Academic Symposium 2020 of the Taipei Veterinary Medical Association (TVMA) at National Taiwan University, Da'an District, Taipei City, Taiwan, on November 8, 2020. The event was participated by veterinary professionals from different parts of the country.
In line with the mission of the organization, lectures were given by experts in veterinary medicine from Taiwan.
As one of the sponsors, Bioguard extends our professional support to the participants by showcasing high-and-export quality products in our booth that they could use in their practice. Furthermore, our veterinarians were also stationed in the booth to extend professional advice to the visiting participants. Moreover, they also introduced our laboratory diagnostic services in our ISO certified diagnostic laboratory in Taipei.
The symposium is expecting to bring the local veterinarians closer to strengthen the industry.