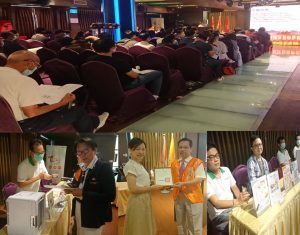 The Bioguard Corporation supports 15th Taoyuan City Veterinarians Association 2nd Member Conference and 2020-2 Academic Seminar as one of the event's major sponsors last August 23, 2020 in Taoyuan City, Taiwan.
With COVID 19 safety protocols, the assembly was held. Members of the association were present on the gathering. Bioguard had their booth wherein high quality veterinary diagnostic kits were displayed. The corporation's veterinary experts were also present to extend professional assistance to visiting participants of the said event.
The annual assembly of the TCVA strengthens the veterinary industry in Taiwan, specifically in Taoyuan City.