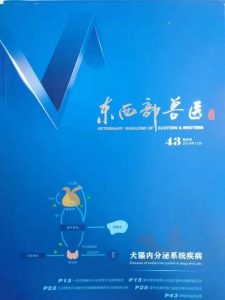 The Veterinary Magazine of Eastern and Western in China releases its 43rd issue including the paper entitled "Feline Infectious Peritonitis: Diagnostics and Therapeutics", a research conducted by the Bioguard Corporation to disseminate knowledge on the said disease.
The said magazine is a compilation from the China's biggest veterinary conference which Bioguard attended on 2019. The publication is accessible online.
The research mentioned was conducted by the Research and Development Team of Bioguard Corporation which focuses on the disease FIP and is fatal to feline. It talks on how the disease affects the life of the pet cat, its symptoms and clinical signs. Furthermore, it elaborates how to deal with an FIP- infected cat, revealing different ways on how to relieve pain and enhance the quality of life of an infected cat.