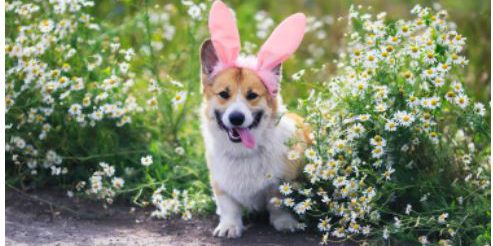 With Easter just around the corner, now is the ideal time to remind clients and about the dangers presented to pets by this holiday. According to a press release from BluePearl Specialty and Emergency Pet Hospital, their clinics see an incredible 321% increase in chocolate toxicity cases during Easter each year.1 In addition, the National Confectioners Association expected Easter candy sales to increase by 5% to 7% in 2022, potentially putting more pets at risk.2 On top of chocolate toxicity, other popular sweets like jellybeans and xylitol pose a danger to pets that may not be as widely known amongst pet parents.
BluePearl offered these 4 tips that you can share with your clients to help pet parents keep their loved ones save during the Easter holiday:
1. Know the dangers.
Many clients know about the dangers of chocolate toxicity in dogs, but it's important they know the signs and symptoms so they can spot an emergency. It's best to remind clients that chocolate poisoning symptoms usually appear within 12 hours and can last up to 3 days. Symptoms may include excessive thirst, vomiting, diarrhea, restlessness/hyperactivity, tremors, abnormal heart rate, hyperthermia, and rapid breathing. In more severe cases, dogs can experience heartbeat irregularities, coma, or death.
Source: DVM360
Image: [ BluePearl Specialty and Emergency Pet Hospital , a dvm360® Strategic Alliance Partner ]