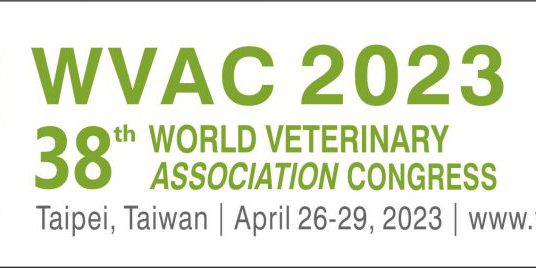 The World Veterinary Association (WVA) is delighted to announce and to invite you to the 38th World Veterinary Association Congress (WVAC2023) that will take place in Taipei, Taiwan on April 26-29, 2023.
Take this opportunity to enhance your continuing education in veterinary science, to meet colleagues from all over the world, and visit the wonderful island of Taiwan.
The WVAC2023 will provide a unique and informative experience for veterinarians across all disciplines of the profession to come together to explore the challenges that veterinarians face not only regarding the health and welfare of animals, but also of our environment.
The conference will host leading speakers from around the world to present and discuss the latest knowledge and innovations in veterinary medicine, demonstrating the value of the profession for the public good in our fast-changing world.
Join us in Taipei to celebrate the veterinary profession, expand your knowledge and to enjoy the exotic island of Taiwan.
Click here for the congress website.
[Source: World Veterinary Association]