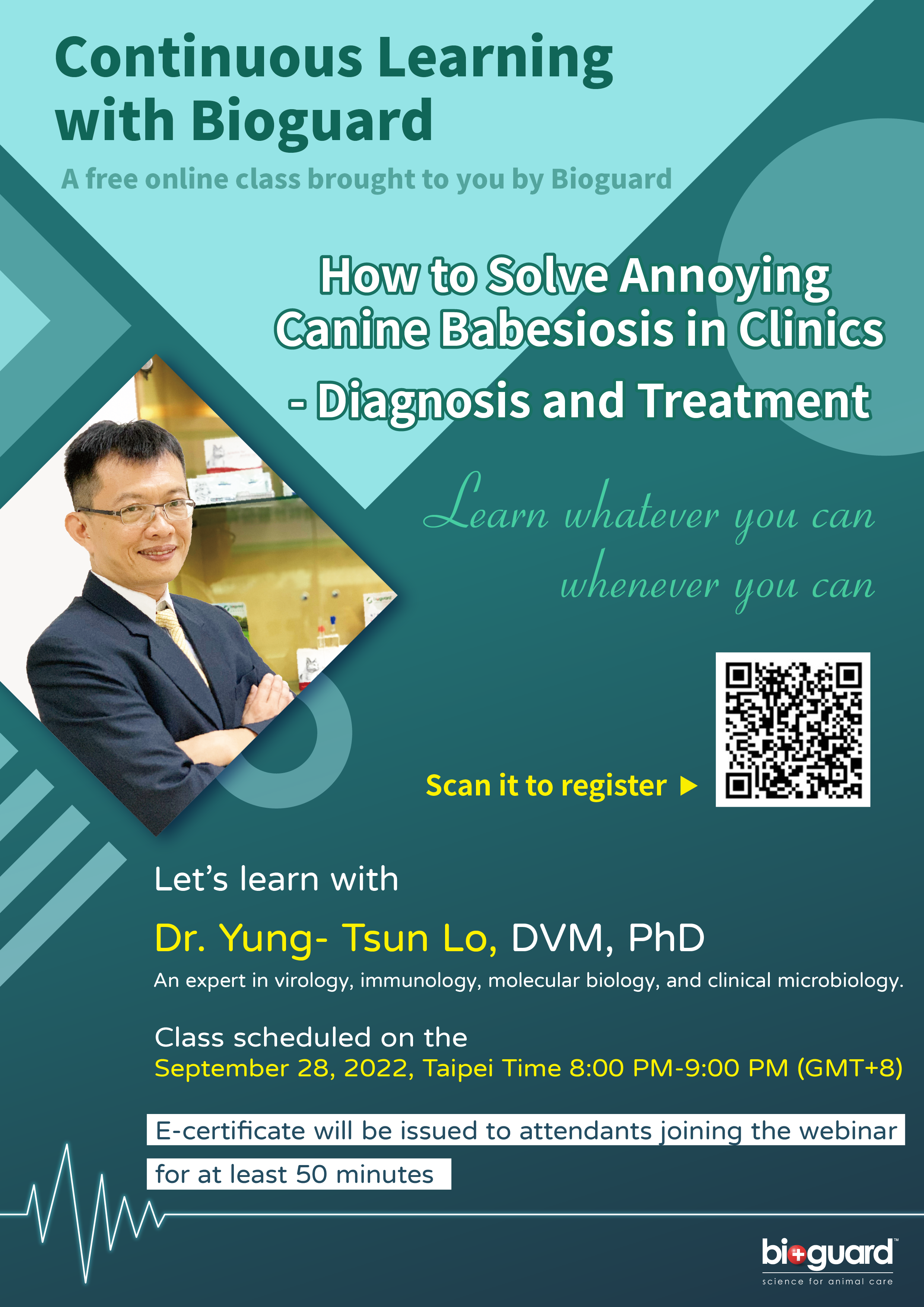 Bioguard Corporation organizes international webinars each month to get engaged and share knowledge with partners and related professionals.
This month's webinar is going to be held September 28, 2022, 8:00 PM–9:00 PM (Taipei Time, GMT +8), and the talk topic is "How to Solve Annoying Canine Babesiosis in Clinics- Diagnosis and Treatment."
We would like to invite you to participate and also to share the word with your fellow friends.
Happy Learning…!!