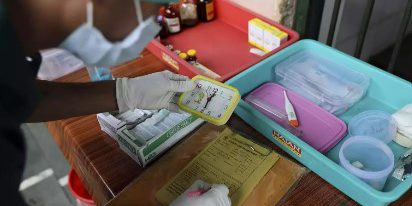 In India, dogs are responsible for about 97 per cent of human rabies, followed by cats (2 per cent), jackals, mongoose and others (1 per cent). The disease is endemic throughout the country. It infects the central nervous system, ultimately affecting the brain and resulting in death. The time lag between the bite to rabies and onset of symptoms of the disease, is usually about a few days to few months in humans, depending on the site and severity of exposure.
Rabies is one of the oldest recognized Zoonotic diseases with almost hundred per cent fatality and has evolved as an important public health concern worldwide. According to some studies, around 174 lakh persons are bitten annually worldwide and more than 55,000 people die annually of the disease.
The sudden rise in cases of dog bits in India has become a cause of concern for all.
One incident of a pet dog biting a minor boy inside the lift of a society of in Ghaziabad was a shocker and compelled everyone to think about random dog bites and steps to prevent it.
According to available data, India reported total 72,77,523 cases of animal bites in 2019, which dropped to 46,33,493 in 2020 and 17,01,133 a year later. The first seven months of 2022, however, recorded more than 14.5 lakh cases.
The national guidelines for rabies say that it is an acute viral disease that causes fatal encephalomyelitis in virtual all the warm-blooded animals including humans. The virus is found in wild and some domestic animals and is transmitted to other animals and to humans through their saliva.