Our Aspirations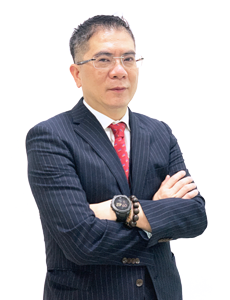 Welcome to Bioguard. We are an independent, R&D oriented veterinary reference laboratory and manufacturer, committed to providing the veterinary profession with world-class diagnostic products and services.
Since our founding in 2011, our business philosophy has been to improve the health of patients by harnessing the power of science to create new and advanced solutions in veterinary care. Our team of specialists is committed to the development of faster and ever more reliable diagnostic products and services that embody the highest standard of quality and clinical accuracy, and deliver the maximum value to veterinary hospitals, clinics, and practices worldwide.
At Bioguard, we define success by the positive impact our products have on improving the lives of companion animals and their owners – and that drives our research and development efforts to continually introduce new and innovative solutions for veterinary professionals. We believe that a dedication to cutting-edge science is essential in this regard, and also a common passion to make a difference in the world. We are also highly value the commitment, as a place of work, to maintaining a safe and caring environment where talent and diversity are valued and respected.
Bioguard seeks to build a corporate culture that provides us with a solid foundation for conducting our business responsibly and meeting our corporate goal of befitting society. Toward this end, we have established a common set of values to guide and inspire our thoughts and actions – we call it the Bioguard Way – which embodies four key values: Integrity, Professionalism, Innovation and Passion. This sets the standard for all Bioguard team members, wherever they may be located around the world, to adhere to the Bioguard Way and consistently demonstrate the highest personal, ethical, and professional standards of conduct.
We believe that by remaining focused on the goal of delivering exceptional innovation, quality and value to veterinary science we also create the best opportunity for our employees, corporate partners and stakeholders.
Please explore our website and feel free to contact us for more information about any of our products and services. Veterinary medical science has entered an era of unprecedented advancement and innovation, and we at Bioguard hope to be one of your most valued and trusted partners in this exciting future of animal care.
Edward Lai
President, Bioguard Corporation